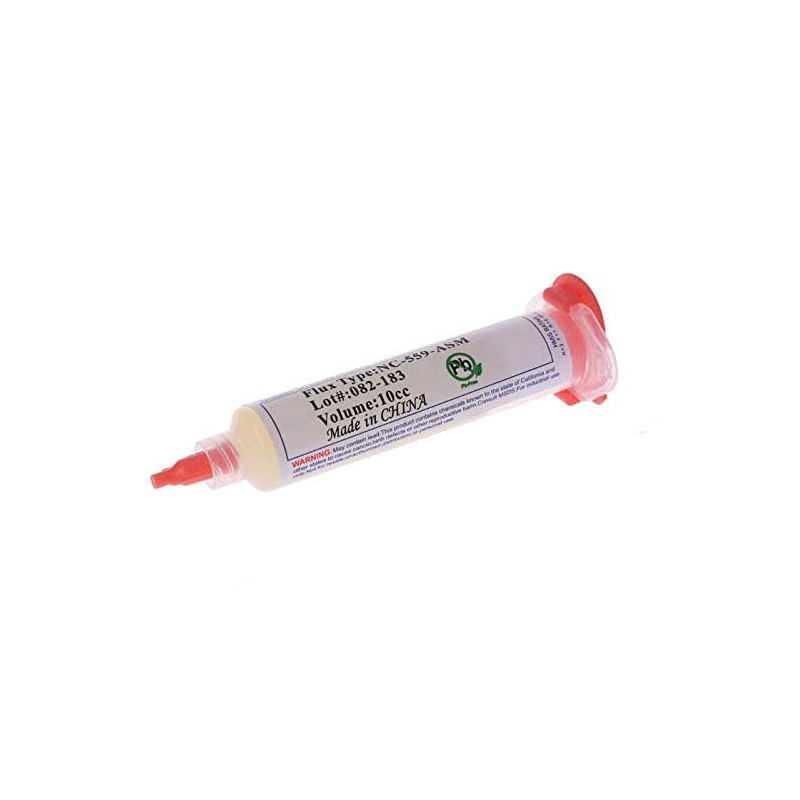  
LTronics NC-559 Flux Grease Paste 10cc Syringe for BGA SMD Soldering
The NC-559-ASM type is a high viscosity, no-clean flux used by professionals and amateurs alike. It can be used for PCB, BGA, PGA reworking as well as SMD and through-hole soldering. It can be used for soldering and reballing of computer and phone chips. Regardless of application is reduces corrosion, allowing to solder at lower temperatures faster. This improves joint quality, speed and ease of soldering not to mention lower chance of damage to sensitive components.

Worldwide Delivery Options

14-Day Return Policy
No customer reviews for the moment.
4 other products in the same category:
Customers who bought this product also bought: