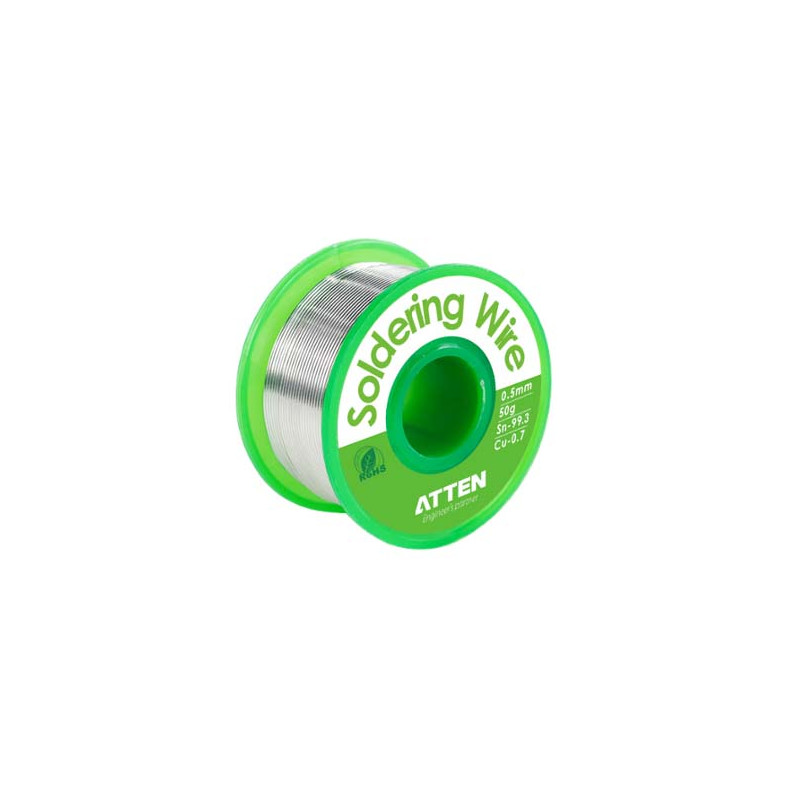  
ATTEN Lead-Free Rosin Core Sn-99.3 Cu-0.7 Solder Soldering Wire, 0.5mm, 50g

Worldwide Delivery Options

14-Day Return Policy
Lead-Free Soldering Wire from ATTEN is made up of 99.3% Tin and 0.7% Copper. Solder wire is medium diameter at 0.5mm allowing for a wide range of uses from fine SMD components to large footprint through-hole parts.
Excellent oxidation-resistance, wettability and expanding capability can effective avoid bridging and solder projection. Also the efficient oxidation film can form a protect film at the surface of the welding spot to lower the oxidation reaction and keep bright welding spot.
Low Melting Point, Good Activity, High Insulation Resistance. High soldering speed can help to reduce the thermal shock to the components and lower operator's soldering time.
No customer reviews for the moment.
8 other products in the same category:
Customers who bought this product also bought: