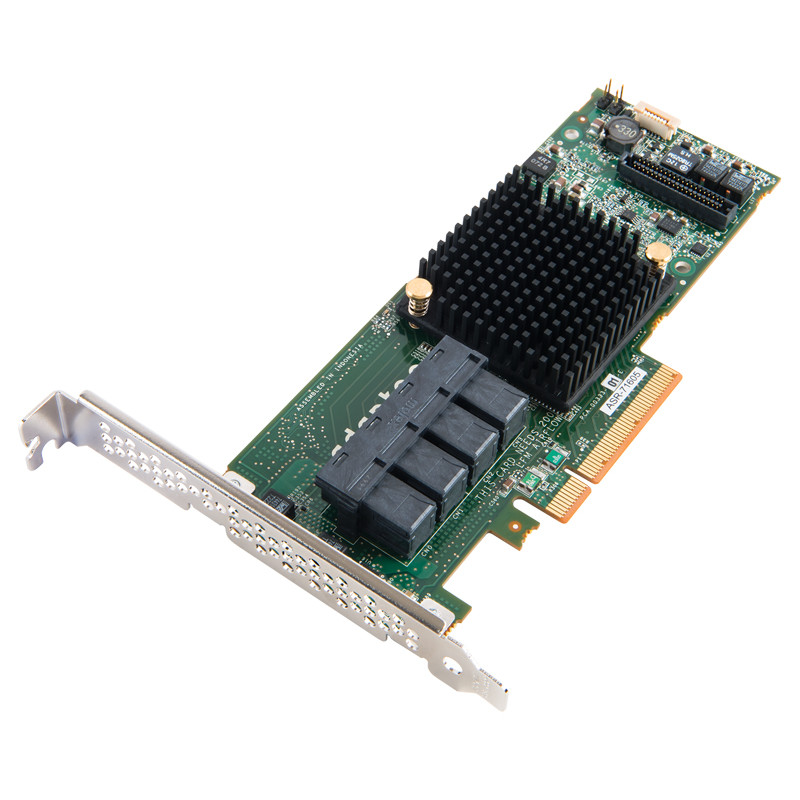  
Adaptec RAID 71605 16-Port SAS/SATA 6Gb/s PCIe 3.0 HBA Card
The PMC Adaptec 71605 SAS/SATA 6Gb/s PCIe Gen3 RAID adapter reinvents the low-profile/MD2 form-factor space with double the competition's port count and performance. Operating Temperature: 0°C to 55°C* (with 200 LFM airflow without AFM-700) 0°C to 50°C* (with 200 LFM airflow with AFM-700) Note: This Adaptec card contains a powerful RAID processor which requires adequate airflow to operate reliably. Please install this card only into server or PC chassis with recommended airflow (200 LFM). * Ambient temperature measured 1" away from the RAID processor.

Worldwide Delivery Options

14-Day Return Policy
Specification:
- Controller: ASR-71605
- Storage Connectivity: 16 SATA ports, 6Gb/s SAS 2.1 Compliant
- Host Bus: x8 lane, PCI Express 3.0 compliant
- Connectors: 2x mini-SAS internal connectors (SFF-8643)
- Brackets: Full Height and Low Profile
Package Contents:
- 1x Controller Card
- 1x Low Profile Bracket
No customer reviews for the moment.