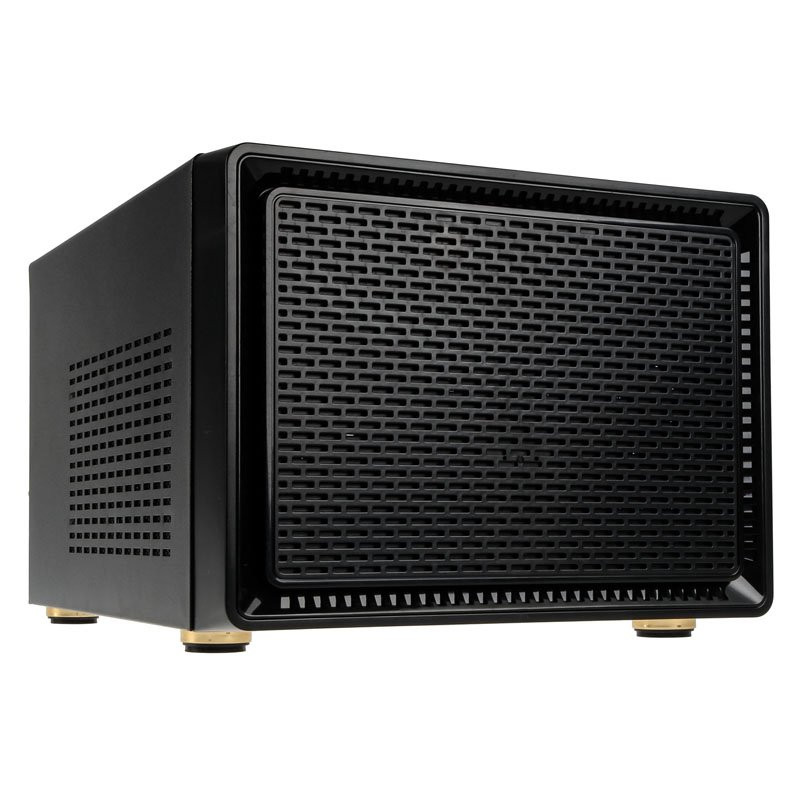  
Satellite S-01 Mini-ITX PC | AMD Ryzen 3 3200G 4.0GHz 4c | RX VEGA 8 | 16GB 3200MHz DDR4 | 256GB M.2 NVME SSD | Win 10 Pro

Worldwide Delivery Options

14-Day Return Policy
Satellite S-01 is a Sleek, High Performance Gaming PC with the latest 3rd Gen, 6 Core, Ryzen 3000 Series Processor. The powerful CPU with Integrated Vega Graphics is cooled by an AMD Stealth Cooler. Gaming and GPU acceleration is powered by Integrated Radeon Vega Graphics ideal for Gaming. It is a compact Desktop PC suitable for most tasks including Gaming, Video & Photo editing and much more.
System comes with plenty of memory with 16 GB DDR4 Dual Channel Memory installed. Components are showcased in the Kolink Satellite cube style case. To maximise system performance it comes with 256GB M.2 PCIe NVMe SSD/Solid State Drive which can transfer at blistering speeds.
Specification:
Processor: Ryzen 3 3200G, Quad Core 4.0Ghz, AMD Ryzen 3000 Series, 3rd Gen

Cooling: AMD Wraith Cooler.

Graphics: RX Vega 8 Integrated Graphics

Memory: 16GB (2x8GB) DDR4 3200MHz Dual Channel Kit

Storage: 256GB M.2 PCIe NVMe 1700MBs SSD/Solid State Drive

Power Supply: 350W Watt 80+ Bronze SFX PSU/Power Supply

Motherboard: Chipset B450

Case: 

Kolink Satellite cube style case - Black
No customer reviews for the moment.
3 other products in the same category: